175th anniversary of the St Paul's Church assembly
Guided tours especially for guests of Villa Orange
---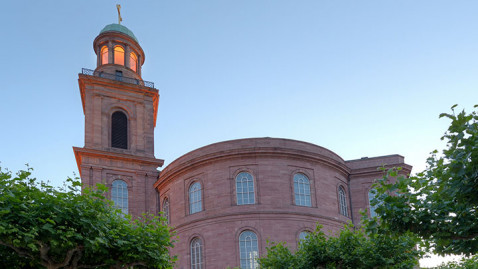 Frankfurt is celebrating the 175th anniversary of the St Paul's Church assembly.
Come and follow the traces of the groundbreaking democratic movement of 1848/49!
Situated in the heart of Frankfurt, one finds the historical Römer City Hall, the new old town and a national monument of particular significance – St Paul's Church. This time-honoured venue represents a milestone in German history. Formerly a place of worship, the location was used in 1848/49 as the meeting place for the first German national assembly, which came together in Frankfurt to draw up a democratic constitution for Germany. The St Paul's Church Festival, which celebrates the 175th anniversary of this historically significant event, is due to be held in Frankfurt in May 2023.
Mikael Horstmann and the team of the "Frankfurter Stadtführerei"
are offering very interesting guided tours especially for guests of Villa Orange.

Further information and booking