Veggie Day
---
Starting immediately, Fridays are always our veggie day! On the breakfast buffet you will find delicious fruit, dairy products, cheese and eggs, and Demeter fruit spreads, but no meat products.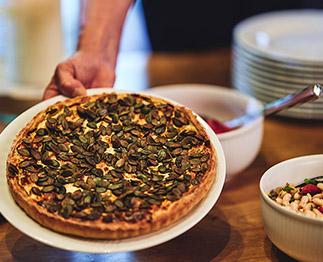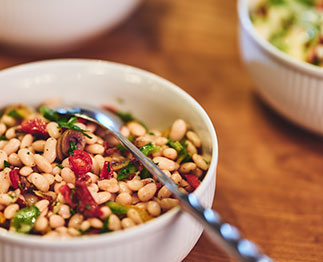 ---
We will also be gradually transitioning the lunch buffets for our seminar and conference groups to an all-vegetarian buffet on Fridays. We view the decision to forego all meats one day a week as our contribution to a healthier diet, improved animal well-being, and a reduction in CO2 emissions. We would be delighted if you would take this step with us!
---
If you would like to know more and are interested in our vendors, please click here.